My Blog
Posts for: February, 2019
By Comprehensive Dental Associates of Central Connecticut
February 19, 2019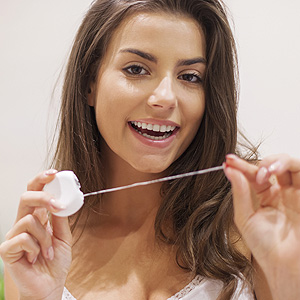 Regular dental visits are an important part of maintaining healthy teeth and gums. But it's what goes on between those visits — daily hygiene and care — that are the real ounce of prevention.
Here are 4 things you should be doing every day to keep your mouth healthy.
Use the right toothbrush and technique. Brushing with fluoride toothpaste at least once every day is a must for removing plaque, a thin film of bacteria and food particles which is the main cause of dental disease. Your efforts are more effective if you use a soft-bristled, multi-tufted brush that's replaced often, especially when bristles become splayed and worn. To remove the most plaque and avoid damaging your gums, brush with a gentle, circular motion for at least two minutes over all tooth surfaces.
Don't forget to floss. Your toothbrush can get to most but not all the plaque on your teeth. Flossing — either with flossing string, pre-loaded flossers or a water irrigator — helps remove plaque from between teeth. Don't rely on toothpicks either — they can't do the job flossing can do to remove plaque.
Mind your habits. We all develop certain behavioral patterns — like snacking, for instance. Constant snacking on foods with added sugar (a major food source for bacteria) increases your disease risk. Consider healthier snacks with fresh fruits or dairy, and restrict sugary foods to mealtimes (and the same for sports and energy drinks, which have high acid levels). Stop habits like tobacco use, excessive alcohol consumption or chewing on hard objects, all of which can damage your teeth and gums and create a hostile environment in your mouth.
Watch for abnormalities. If you pay attention, you may be able to notice early signs of problems. Bleeding, inflamed or painful gums could indicate you're brushing too hard — or, more likely, the early stages of periodontal (gum) disease. Tooth pain could signal decay. And sores, lumps or other spots on your lips, tongue or inside of your mouth and throat could be a sign of serious disease. You should contact us if you see anything out of the ordinary.
If you would like more information on how to care for your teeth and gums, please contact us or schedule an appointment for a consultation. You can also learn more about this topic by reading the Dear Doctor magazine article "10 Tips for Daily Oral Care at Home."
By Comprehensive Dental Associates of Central Connecticut
February 09, 2019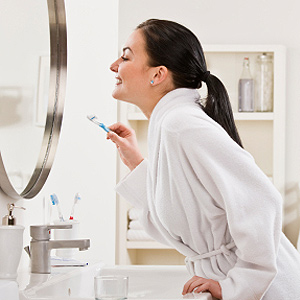 We all experience the occasional bout of bad breath from dry mouth or after eating certain foods. Chronic halitosis, on the other hand, could have an underlying health cause like periodontal (gum) disease, sinus infections or even systemic illnesses like diabetes. Anyone with persistent halitosis should undergo a thorough examination to determine the root cause.
If such an examination rules out a more serious cause, it's then possible the particular population of bacteria that inhabit your mouth (out of a possible 600 or more strains) and your body's response makes you more susceptible to halitosis. After feeding on food remnants, dead skin cells or post-nasal drip, certain types of bacteria excrete volatile sulfur compounds (VSCs) that give off an odor similar to "rotten eggs."
In this case, we want to reduce the bacterial population through plaque removal, which in turn reduces the levels of VSCs. Our approach then is effective oral hygiene and perhaps a few cleanings — the basics every person should practice for good oral health — along with a few extra measures specific to chronic halitosis.
This calls for brushing and flossing your teeth daily. This will remove much of the plaque, the main breeding and feeding ground for bacteria, that has accumulated over the preceding twenty-four hours. In some cases, we may also recommend the use of an interproximal brush that is more adept in removing plaque clinging to areas between the teeth.
You may also need to pay special attention in cleaning another oral structure contributing to your bad breath — your tongue. The back of the tongue in particular is a "hideout" for bacteria: relatively dry and poorly cleansed because of its convoluted microscopic structure, bacteria often thrive undisturbed under a continually-forming tongue coating. Simply brushing the tongue may not be enough — you may also need to use a tongue scraper, a dental device that removes this coating. (For more information, see the Dear Doctor article, "Tongue Scraping.")
Last but not least, visit our office for cleanings and checkups at least twice a year. Professional cleanings remove bacterial plaque and calculus (hardened plaque deposits) you're unable to reach and remove with daily hygiene measures. Following this and the other steps described above will go a long way toward eliminating your bad breath, as well as enhancing your total oral health.
If you would like more information on treating chronic bad breath, please contact us or schedule an appointment for a consultation. You can also learn more about this topic by reading the Dear Doctor magazine article "Bad Breath: More Than Just Embarrassing."