My Blog
Posts for tag: teeth grinding
By Comprehensive Dental Associates of Central Connecticut
October 28, 2019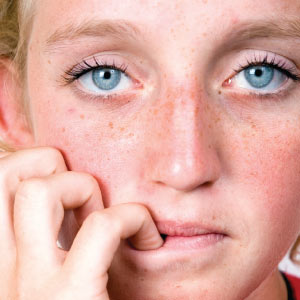 Along with thumb sucking, childhood teeth grinding is one of the top concerns anxious parents bring to their dentists. It's so prevalent, though, many providers consider it normal behavior—the sleep-disturbing sound it can generate is often the worst consequence for the habit.
But that doesn't mean you should brush aside all concern, especially if the habit continues into late childhood. Long-term teeth grinding could eventually damage the teeth and gums.
Teeth grinding (or clenching) is the involuntary movement of the jaws when not engaged in normal functions like chewing, speaking or swallowing. The action often produces higher than normal chewing forces, which over time can accelerate tooth wear, cause fractures, or contribute to loose teeth, all of which could increase the risk of dental disease. While it can occur at any time it's most common among children during nighttime sleep.
While stress is the usual trigger for teeth grinding in adults, with young children the causes for the habit are more complex and less understood. Most doctors hold to the theory that most pediatric teeth grinding arises during shifts from lighter to heavier, rapid-eye-movement (REM) sleep. The child's immature neuromuscular chewing control may engage involuntarily during this shift. Teeth grinding is also prevalent among children who snore or mouth-breathe, or who take anti-depressant medication.
But as mentioned before, there's usually no cause for concern unless the habit persists beyond about age 11. If the habit isn't fading, you should speak to your dentist about ways to reduce it or its effects. One way is with a custom-made night guard worn during sleep. The smooth, plastic surface of the appliance prevents teeth from making solid contact with each other during a grinding episode.
You might also seek treatment from an ear, nose and throat (ENT) specialist if your child is having issues with airway obstruction, which could also relieve teeth grinding. And children experiencing stressful situations or events may find relief both emotionally and physically from psychological therapy.
At younger ages, you can safely regard your child's grinding habit as normal. But if it persists, it's worth looking for ways to reduce it.
If you would like more information on your child's teeth grinding habit, please contact us or schedule an appointment for a consultation. You can also learn more about this topic by reading the Dear Doctor magazine article "When Children Grind Their Teeth: Is the Habit of 'Bruxism' Harmful?"
By Comprehensive Dental Associates of Central Connecticut
December 30, 2017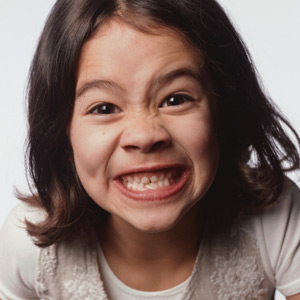 It can be alarming to be awakened in the middle of the night by a screeching, gritting sound coming from your child's bedroom. No, it's not a scene from a horror movie: it's your child grinding their teeth as they sleep — a behavior so prevalent in children under eleven it's considered normal.
That doesn't mean, however, you should completely ignore it. While it isn't harmful for most children, a few can encounter tooth wear, pain or trouble sleeping that calls for some form of intervention.
The causes for tooth grinding and similar habits known collectively as bruxism aren't thoroughly understood, but in children it's believed linked to the immaturity of the neuromuscular system that controls chewing. Some point to shifts from one stage of sleep to another — more than 80% of grinding episodes occur in lighter stages of sleep and only 5% to 10% during the deeper Rapid-Eye-Movement (REM) stage. It also seems prevalent in children who snore or have other symptoms of sleep apnea.
One primary concern is how the behavior can affect teeth, particularly through abnormal wear. The teeth, of course, make hundreds of contacts with each other every day during eating, speaking or jaw movement. If, however, the forces generated during these contacts chronically exceed normal parameters, as with bruxism, it can cause accelerated tooth wear. This can result in a higher susceptibility to tooth decay and appearance changes later in life.
If your child is exhibiting problems associated with teeth grinding, there are ways to address it. We may recommend a thin, plastic mouthguard they wear while sleeping that prevents the teeth from making solid contact with each other. We may also refer you to an ear, nose and throat specialist if we suspect signs of sleep apnea. And, children under severe psychological stress, which can also trigger teeth grinding, could benefit from behavioral therapy.
The good news is most grinding habits fade as children enter their teens. In the meantime, keep a watchful eye and see us if you notice any indications this common habit is affecting their health and well-being.
If you would like more information on teeth grinding habits, please contact us or schedule an appointment for a consultation. You can also learn more about this topic by reading the Dear Doctor magazine article "When Children Grind Their Teeth."