My Blog
Posts for tag: cosmetic dentistry
By Comprehensive Dental Associates of Central Connecticut
June 20, 2019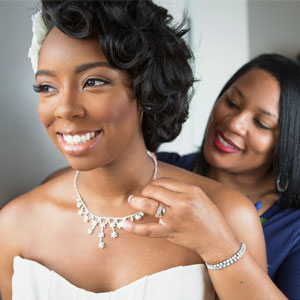 Since the early Roman times, couples have prized the month of June as the most favorable time to exchange their marriage vows. If you and your betrothed are planning a June wedding this season, you no doubt want everything to be beautiful. That would include your smile—and with the appropriate techniques we can help you make it as bright and attractive as possible.
Here are 5 ways to a more attractive wedding day smile.
Dental Cleaning and Teeth Whitening. A routine dental cleaning right before the ceremony can remove stains and dental plaque that dull your teeth's appearance. For an added level of brightness, we can also whiten your teeth in time for your big day.
Repairing defects with bonding. Do you have a chipped tooth, or a broken or discolored filling? We may be able to repair minor defects like these in a single visit by bonding lifelike dental materials directly to the tooth. We color-match and sculpt these materials so that they blend seamlessly with your natural teeth.
Advanced enhancements. In whatever ways your teeth may be flawed, there are dental solutions to transform your smile. We can correct minor to moderate chips, stains or slight gaps with porcelain veneers that cover the teeth's visible surface. We can cap a viable but unsightly tooth with a life-like crown. Missing teeth? A fixed bridge or dental implants could restore them like new.
Plastic gum surgery. Teeth may be the stars of your smile, but your gums are the supporting cast. Smiles with too much of the gums showing can be corrected through various techniques, including periodontal plastic surgery that reshapes the gums and can help the teeth appear more prominent.
Orthodontics. The original "smile transformer," braces and other orthodontic methods move misaligned teeth to better positions. Not only can orthodontic treatment result in a more attractive appearance, it can improve overall dental health.
You have an array of options for enhancing your wedding day smile, and we're more than happy to help you develop an individualized treatment plan. One caveat, though: some of these techniques could take weeks or months to complete, so don't delay!
If you would like more information about what you can do to have the most attractive smile for your wedding day, please contact us or schedule an appointment for a consultation. To learn more, read the Dear Doctor magazine articles "Beautiful Smiles by Design" and "Planning Your Wedding Day Smile."
By Comprehensive Dental Associates of Central Connecticut
November 30, 2017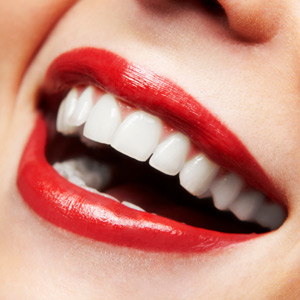 Before we discuss cosmetic options for transforming your smile, and before any preparations for treatment, there's one question that needs to be answered: What do you want to be different about your smile?
There's a common misconception that cosmetic changes to the teeth and gums — a "smile makeover" — is primarily a technical achievement based on rigid principles of beauty. Patients believe they must defer to their dentists for what will look best. But that's not the entire picture: what's often lost in the understanding is that it's your smile — the smile at the end of the process you must be comfortable showing with confidence.
In this regard, there are two types of patients, with no right or wrong view — simply what a patient perceives as the smile they want. Some want the "perfect" smile — the greatest level of regularity between teeth shape, size and alignment and the maximum level of brightness. Others are more comfortable with a "natural" smile, a more subtle look with just enough change to create something new and different. The latter may even desire a less than perfect look that doesn't "fix" all their imperfections — the ones they believe give their face "character."
Knowing to which side you lean is important at the outset. It's then important for you to communicate those expectations with us. While we're focused on the technical aspects of treatment — tooth length, the lineup of teeth with other facial features or the gum-to-lip distance — only you can express what's going to be a beautiful yet comfortable smile for you. By meshing the technical requirements with your personal desires, we're able to formulate a makeover plan that fits you.
It all begins with a comprehensive examination to determine the exact health state of your mouth, and it may be necessary to first perform dental work to improve it. From there we can discuss what is and isn't possible to change the appearance of your teeth and gums. In the end, we want the same result as you — a beautiful smile you're happy and confident to show the world.
If you would like more information on smile makeovers, please contact us or schedule an appointment for a consultation. You can also learn more about this topic by reading the Dear Doctor magazine article "Great Expectations: Is what you get what you want?"